yangon regional ad campaign
A 3-ad campaign to get teachers and volunteers interested in going to Yangon and create a rural community/school. Yangon being a developing 3rd world country needed the help of volunteers to come and teach their teens English and other subjects. They also wanted people to join in rural community programs to build clean and suitable living environments for the locals.
Ad Campaigns
Magazine Advertising
Copywriting
Marketing Strategies
Advertising Design & Graphics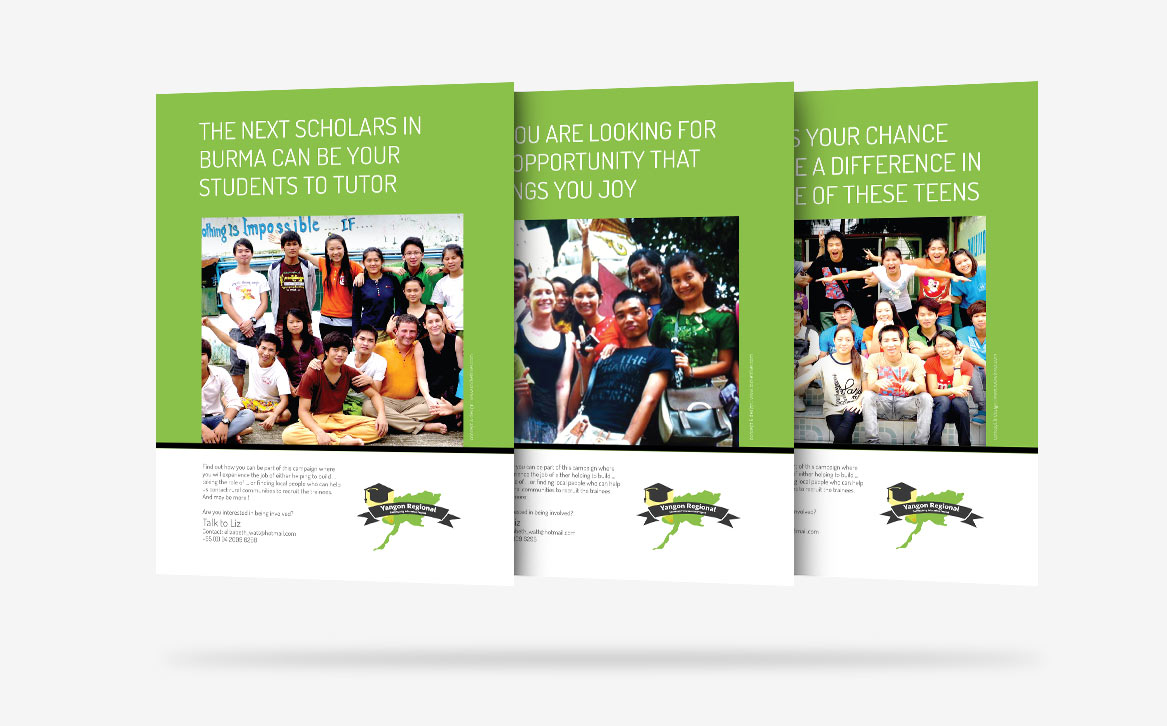 GOAL
Create an ad campaign that talked directly to the target audience. Young male/female teachers and volunteers from all over the world to come join and take action. Create an environment in rural areas that would be more habitable and resourceful. Teach English and other subjects to the younger generation who had no resources to be educated in city schools or institutions.
THE STORY
We decided to use real photos of real people in real situations. These were pictures taken by the teachers themselves of their students. The personal approach and headlines that questioned the audience if they would be interested in being a part of this – though a simple concept, we felt was more hard hitting than being complex
RESULT
The ads had the necessary impact. It was used as EDMs, FB posts and print. It garnered responses mainly because of social media shares and also got some donations for rebuilding houses and new schools.
anemptytextlline

Advertisement

anemptytextlline

Advertisement

anemptytextlline

Newspaper Advertisement

anemptytextlline

Magazine Ad Campaign

anemptytextlline

Advertisement

anemptytextlline

Magazine 1/2 Page Advertisement

anemptytextlline

Magazine Advertisement

anemptytextlline

Advertisement