Mr. Packy
THE IDEA: you are in New York and travel twice a month to Amsterdam, Holland. You always have to pack, check in luggage and waste time. Why not leave some of your clothes and items with Mr. Packy? We will clean them, deposit them and deliver them to you upon your arrival to Amsterdam. At a later stage of the firm's development we could pack your belongings and send them around to wherever you travel. Once your trip is over, we take them back, clean & store them for your next trip.
Brand Identity
Logo Design
Brochure Design
Stationery Design
Corporate Identity & Branding

GOAL
To create brand identity, brochure and stationery for a company that provides a service to allow you to travel baggage free.
THE STORY
Lots of ideas floated around on how to achieve this. A mascot – a robot representing Mr Packy. The robot's head/body could be a bag/suitcase perhaps. Another one was to create a travel bag with some human features: eyes, mouth, etc. When we brainstormed we knew the best thing would be to get to the root of the service we offer. Clothes that you don't have to lug around. A coat hangar. Cliched but can it be used innovatively? We did.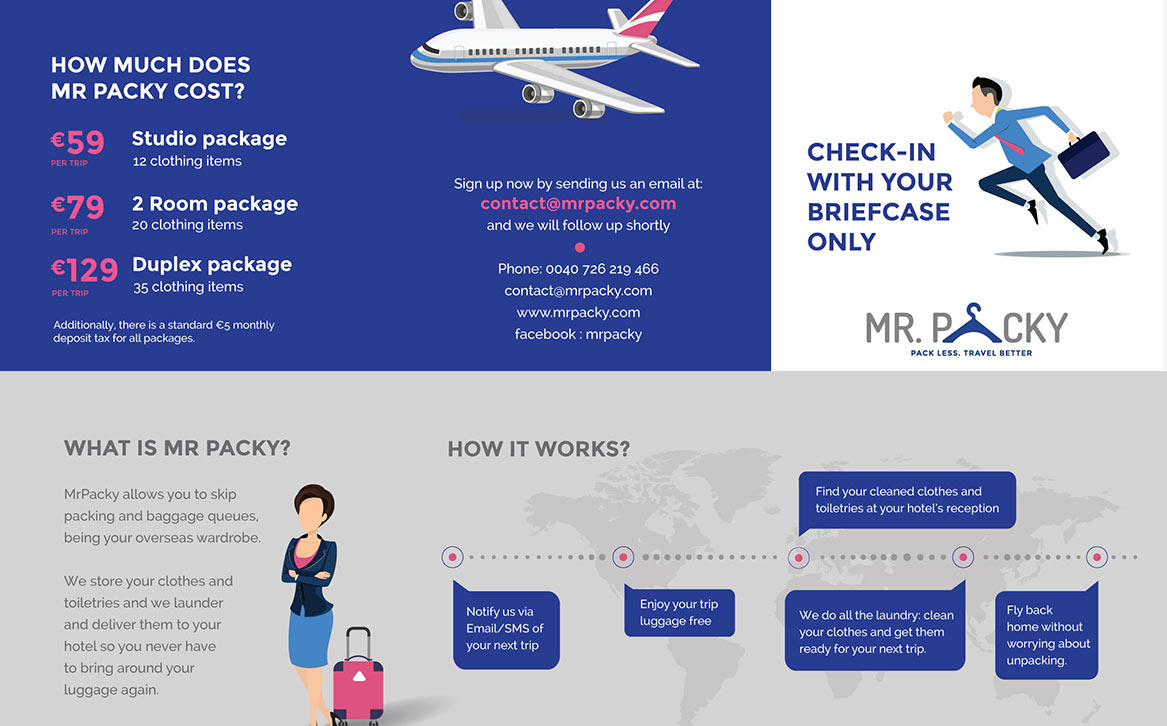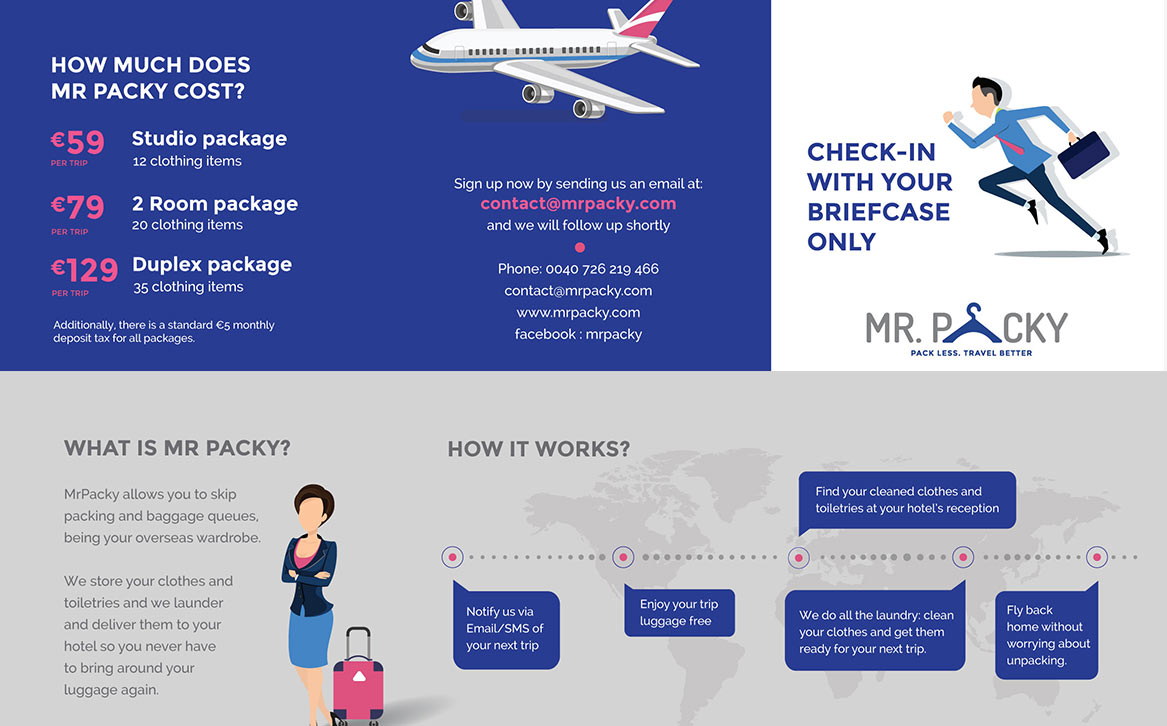 RESULT
Strong clean and flat modern look. The coat hanger replaced the 'A' in Mr. Packy to create a strong motif and allowed the simple hanger to be used as a watermark, get animated or simple used on its own as an icon that represented the company. We used the corporate blue representing the business woman or man who traveled frequently that would use this kind of service. All in all we ended up with a client who is proud to show their identity to the world.
anemptytextlline

Advertisement

anemptytextlline

Advertisement

anemptytextlline

Newspaper Advertisement

anemptytextlline

Magazine Ad Campaign

anemptytextlline

Advertisement

anemptytextlline

Magazine 1/2 Page Advertisement

anemptytextlline

Magazine Advertisement

anemptytextlline

Advertisement
I have ordered 5 if not more things and each and every time these guys display high professionalism, understanding of customer's needs and most of all great communication – which these days is a missing component in any business. If you are looking for quality then this is the design team for you! A+++++++++