pelicanbayweddings.com
One of Grand Bahama Island's newest boutique hotels, the Pelican Bay offers a tropical island setting and renowned hospitality that combine to make a couple's wedding a happy, unforgettable experience.
Wordpress Website Builder
Wordpress Plugin Customization
Responsive Web Design
Web Design Singapore
SEO Optimization
Keyword Research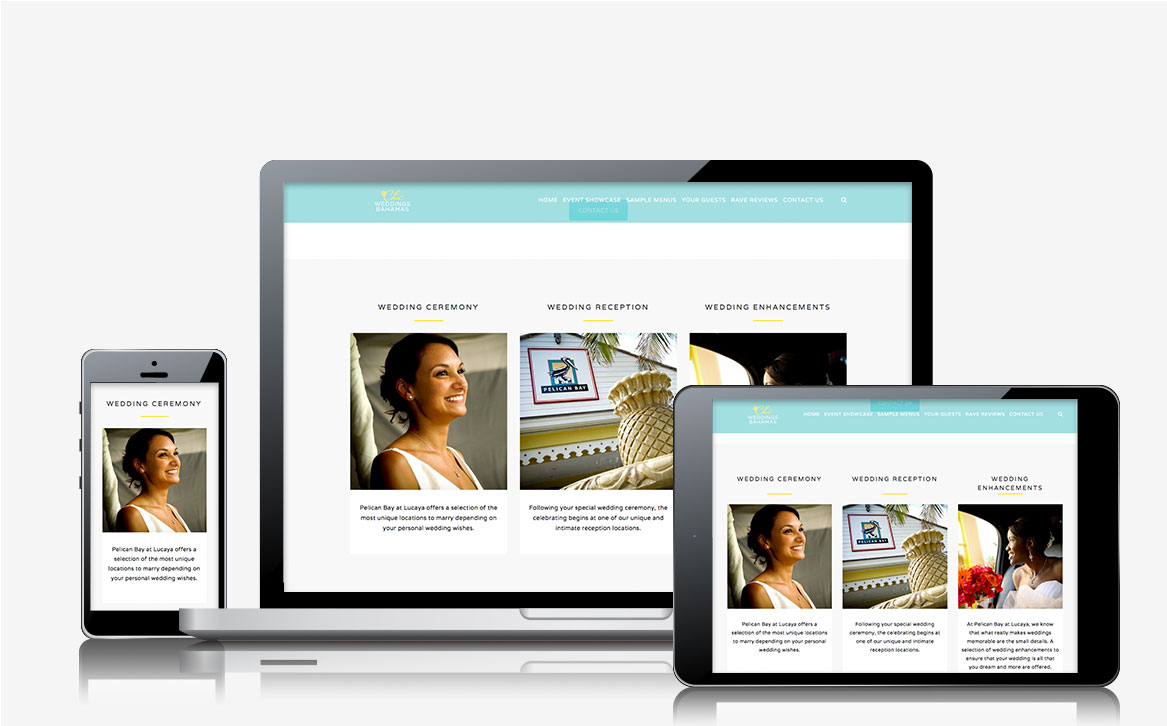 GOAL
Pelican Bay wanted a website that speaks for itself. There are many options these days for a couple ready to get wed. They usually have options that are locally available and much easier to manage. How do you get someone to fly to the Bahamas and convince them that this is the place to get married. Pelican Bay wanted to use the idyllic setting of the Bahamas to get couples make their wedding a memorable event.
THE STORY
The website had to bring out the essence of a truly unique Caribbean Wedding experience. Weddings at Pelican Bay at Lucaya had to look promising, feel right and make the couple feel they made the right choice. Combining all the elements that go into making a wedding unique – price, ambience, setting, photography, cuisine it was a site designed in WordPress that looked like a custom built site. Using the content provided to us we made sure that we worked with Marva from Pelican Bay to create a site that would deliver her promise. And as a bonus we made sure the Rave Reviews she got from her previous weddings were highlighted well enough to assure new couples.
SEO & GOOGLE RANKING
We optimised the site with the right keyword research and made sure that the North American target audience would find the site for major keywords. The site was also optimised for content by placing the right keywords on pages, description, canonical links, rich snippets were all added to make this site found organically.
RESULT
A website that is sure to give users all the info they need to host their next wedding in the Bahamas. It is easy to search for 'weddings in the Bahamas' and be found on Google. The site promises to expand as they host more weddings this season and also take it to the next level in Social Media Marketing
anemptytextlline

Bahamas Wedding Venue Wordpress website (SEO optimized)

anemptytextlline

WordPress Sites

anemptytextlline

Australian Import-Export Website (SEO Optimized)

anemptytextlline

Australian Insurance Website

anemptytextlline

E-Commerce Site

anemptytextlline

E-Commerce Site

anemptytextlline

WordPress Sites